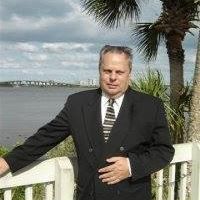 Joe Hughes
Charles Joe Hughes, spent 35 years with GE CAC (Central Air Conditioning Division) Starting as a Trainee in Appliance Park, in Louisville, KY. He was moved 16 Times, and Promoted Similarly.
He won SAC Sales Award Council) every year he was eligable to win. He got award for:
The Largest Sales Increase in the Country (Year over Year)
The Largest Sales Territory Increase in a single year.
The Most Dollars Billed in a single territory (1969) 7.6 Million Dollars in Tampa Florida.
The Most Improved Dollar Return in a single year. (Miami, FL)
The fastest recovery in a territory that had its 3.5 Million Dollar Dealer declare Bankruptcy. (Orlando, FL) 1982. (Disney Opening but GE Closed its local warehouse!)
Joe ended his career billing 1.5 Billion Dollars his last year with the Trane Company, as the V.P of Sales, Marketing & Operations. Joe now sells all forms of Real Estate one parcel at a time in New Smyrna Beach, Florida and parts nearby, inclusive of KY. TN, GA, & FL.